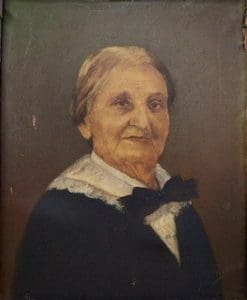 Ana was born curious. She was a voracious reader, which resulted in her learning how to read and write by three. Her mother died when she was four, leaving her to be raised by her father, aunt and grandmother, all of whom were educators.
In 1864, eleven year old Ana became the youngest teacher's assistant in Puerto Rico. At 13, she started a school in her home in Aguadilla. She wrote a geography textbook for her students, which was eventually adopted by the Department of Education in PR. She applied for her teacher's license and passed the exams.
By the late 1800s she moved to the capital, San Juan. Ana had a passion for astronomy and education. Her family home became a meeting place for discussions on astronomy, botany and music. So much so, that she was made an honorary member of the Paris Society of Astronomers. In 1885, she earned a Bachelor's degree in science and philosophy.
Ana used her education to further the interests of women and girls. She founded several schools for girls, including the College of Mayaguez in 1903, which is now the Mayaguez Campus of the University of Puerto Rico. At the beginning of the 20th Century, she wrote the Botany of the Antilles, the most comprehensive study of the flora in the Caribbean.
Ana used her influence to fight for women's rights. In 1894 she founded La Mujer, PRs first women's magazine, in which she championed Puerto Rican women's right to vote. In 1917, she helped found the Feminine League of Puerto Rico in furtherance of securing the vote which came two years after her death, in 1935. She was known as the Flower of the Valley and her legacy continued to flourish.