Episode #3:

COVID Xplained Pt. 3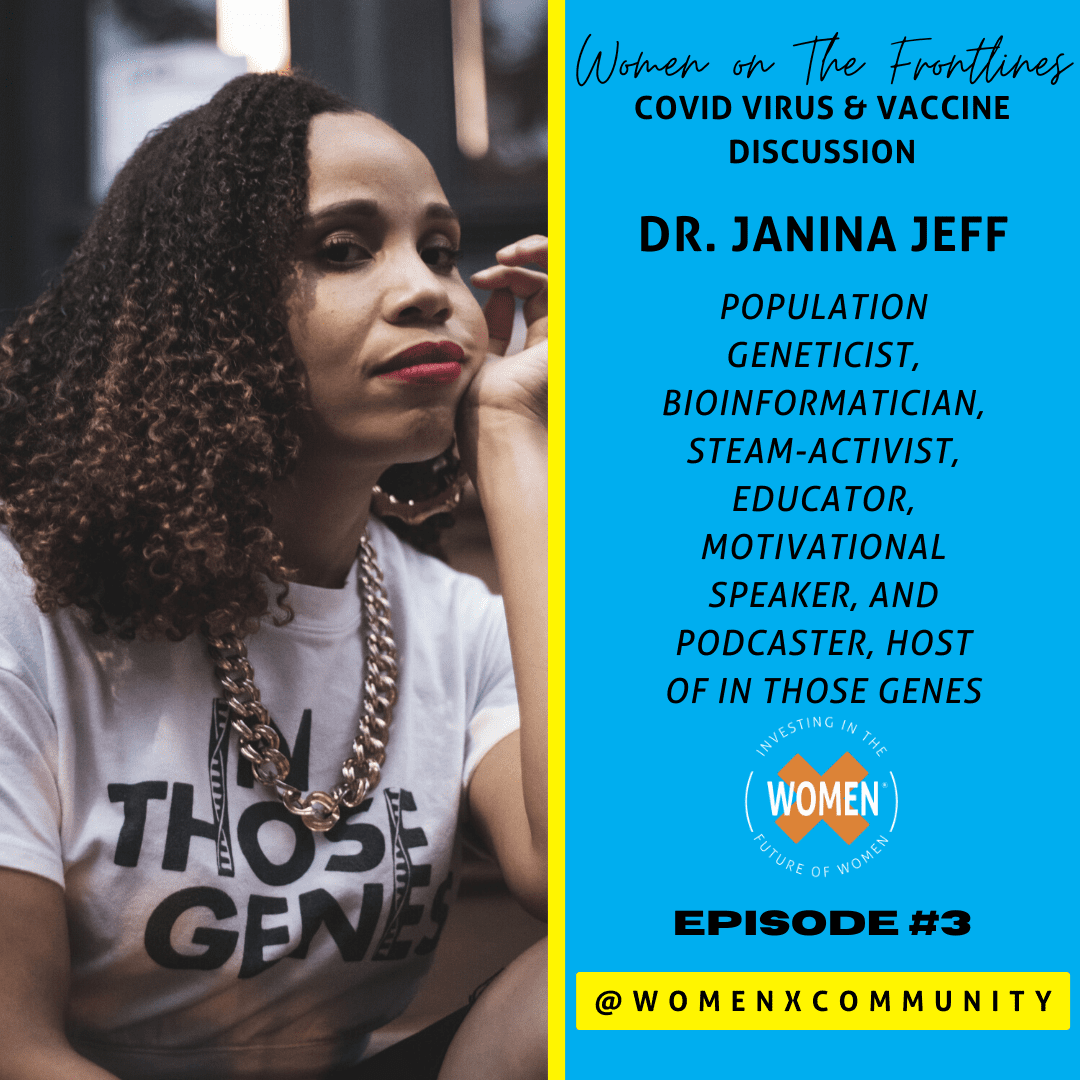 In this episode, we reflect on all of our COVID conversations and what they have taught us about accessing science to become better agents of our own decisions. We reference our conversation with Dr. Janina Jeff, an amazing science communicator and geneticist from New Orleans, Louisiana, at the beginning of the pandemic where she shared with us how COVID changed the game for science research and access to the medical community. She also helps us better understand the genetic makeup of the COVID providing the foundation for us to interpret all of the data and trends we have followed throughout the pandemic. With her keen knowledge of history, culture, and science, Dr. Janina shares why there was so much mistrust and misinformation surrounding this virus and the vaccine.
Dr. Janina Jeff has a Ph.D. in Human/Medical Genetics from Vanderbilt University. She also received a Master's degree in Applied Statistics from Vanderbilt University and a Bachelor's degree in Biology and Spanish minor from Spelman. After her Ph.D., she pursued postdoctoral training in the labs of Eimear Kenny, Ph.D. and Erwin Bottinger, MD at Icahn School of Medicine at Mount Sinai. Her research career was focused on population genetics, specifically studying complex and admixed populations (descendants with African ancestry) and discovering population-specific genetic risk factors of common disease. The launch of her podcast, "In Those Genes," won Spotify's Sounds Up Boot Camp. Episodes can be found on Spotify, Apple, and all major podcasting apps.