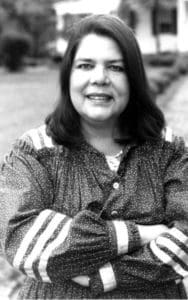 Wilma Mankiller was the sixth of eleven children. She was born on Mankiller Flats in Oklahoma to a Cherokee father, and a Dutch-Irish mother. She was immediately influenced by her people's fight for their land and independence. Her foundation of activism began in the home, and her unique native approach combined with her education, made her a leader and a legend.
At age 11, her family moved to California. Wilma didn't want to leave her home but the family saw it as an opportunity for a better life. Unfortunately, they were faced with discrimination and financial hardship. Mankiller went to Skyline College and San Fran State University. She returned to Oklahoma to attend Flaming Rainbow University where she earned a bachelor's degree in social science and took graduate classes at the University of Arkansas.
In 1969, Mankiller's life shifted when she saw the fight Native students waged as they gained control of the abandoned Alcatraz prison. She wanted to get involved in support of Native rights, but her husband wanted her to remain a traditional housewife. When her marriage ended, she returned again to Oklahoma and began working for the government of the Cherokee Indian Nation.
She had to overcome a serious car accident and a diagnosis of myasthenia gravis, a chronic neuromuscular disease, while she furthered her activist career. Her time in recovery allowed her to dwell on her purpose. She embraced the Cherokee vision of "being of good mind." This means thinking positively, taking whatever comes your way, and doing your best to serve others.
The fragility of life energized Mankiller to do all she could. She began organizing the community of Bell, Oklahoma. Using grants and federal fundings, along with volunteer labor, she constructed an 18 mile long water system and repaired run-down homes. She gained national recognition as the Ms Magazine Woman of the Year in 1987.
Mankiller's reputation of community service propelled her to Deputy Principal Chief of the Cherokee Nation in 1983. The Principal Chief soon resigned and in 1985, Wilma Mankiller became the first female Principal Chief of the Cherokee Nation. Traditionally, women played vital roles in the social and political culture of the Cherokee tribe. She saw her appointment as a restoration of balance between the sexes within the tribe, and promoted that balance for her two terms.
Because of her health, she didn't seek re-election in 1995. After leaving office, she continued advocating for Natives and women. She taught at Dartmouth College, and shared her life experiences in her autobiography, Mankiller: A Chief and Her People (1993) and Every Day Is a Good Day: Reflections by Contemporary Indigenous Women (2004).
Mankiller's leadership and activism earned her many honors, including the Presidential Medal of Freedom In 1998. Mankiller's legacy extends from her writings that continue to advocate for and tell the story of her people.