Episode #2:

COVID Xplained Pt. 2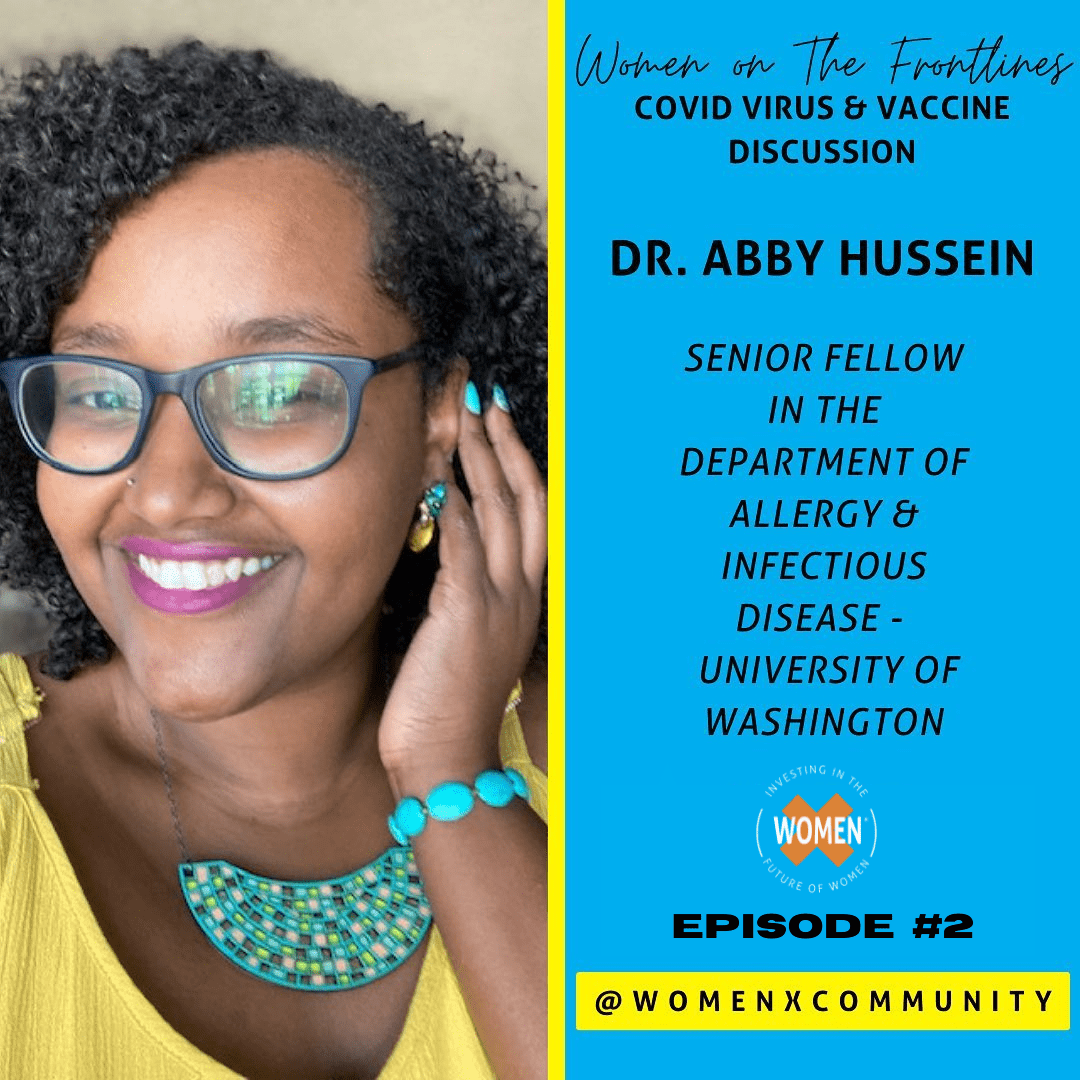 In this episode, we want to get to the science of vaccine efficacy. Now that we know how the COVID virus works and spreads (thanks to Dr. Blazer), we seek to understand why the vaccines are effective and how they offer us protection even in the face of mutations. For help with these questions, we reached out to infectious disease expert Dr. Abir Hussein, a physician on the frontlines in Seattle, Washington.
Dr. Abby Hussein – Dr. Abir "Abby" Hussein is a Senior Fellow in the department of Allergy & Infectious Disease and is also currently pursuing her Master's in Public Health in Epidemiology with a focus on global health at the University of Washington. She received her M.D. from the University of Miami in Florida and completed her residency training in Internal Medicine at the University of Colorado. During her time at UW, she has been working on sexually transmitted infection research and education as well as participating as a clinician enroller in various COVID-19 clinical trials. She is interested in clinical infectious disease work as well as improving diversity, equity, and inclusion both in the hospital and in academia.